I wanted to get creative with my blog post. Mix it up a little. Normally, my posts are based around me and my experiences but this time, I wanted to involve my friends and use them for my post. Sorry guys!
So, I messaged some of my friends and asked them to rate themselves. I wanted to see the way how they see themselves. I asked them to rate themselves on their personality, looks and themselves as a whole out of 10. The answers surprised me. A LOT.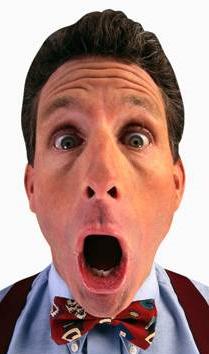 One of my closest friends rated herself as a 6. Honestly, I see her as a lot higher not just because she is my friend. But, she is a beautiful, intelligent, kind and loving person. She has an amazing personality and it surprised me she couldn't see that.
Another friend who is always so confident and I literally see her as the face of my University rated herself a lot lower than how I see her. Her bubbly personality and ambition alone was enough to make her stand out in a crowd so why did she see herself that way?
My annoying, overconfident, loud friend who has an opinion on everything and has to make a comment on every topic rated himself so low that I couldn't believe it. How did he not see that he was better than what he thought?
This pattern continued with almost all of my friends. They saw themselves so differently to how I saw them. Their answers just confused me. These are the people who inspire, encourage and motivate me to be my best version. So why couldn't they see how great they are?
I realised we all see ourselves in a certain light. We don't want to believe in our beauty and our talents because this world tells us the moment we start loving ourselves, is the moment we have become full of ourselves. The world wants us to be humble but believing in ourselves and loving ourselves doesn't make us arrogant. You need to remember how amazing you are, you don't need to push it in people's face but knowing your worth is important.
This is a message to all my friends, readers and everyone out there:
You are all amazing and beautiful. On a scale of 10 we are all 10s. We shouldn't need someone else to tell us that, we need to love ourselves. See ourselves in the best light.
Today, I want you to message your friends and tell them the things you love about them and what makes them so special for you. Encourage them to take the step towards self love.
While I message my friends to tell them how much I love them and appreciate their every little thing. Why don't you subscribe to my blog <3